DNA Miracles Isotonix® Multivitamin Plus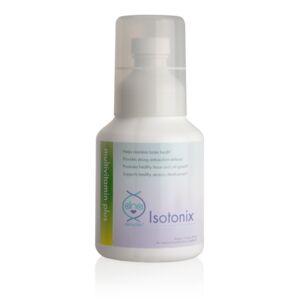 $49.95
$1.00
Single Bottle (90 Servings)
SKU: 6934
FEATURED RECOMMENDATIONS
TLS Product Reviews
---
Displaying reviews 1 - 5 of 7
---
My daughter absolutely loves these vitamins! They taste great and she always asks for more, although we don't give her more but she looks forward to starting her morning off with them. I love the peace of mind that she is getting nutrients she needs with the isotonix delivery system with out binders and fillers like other vitamins on the market. Would highly recommend these especially for picky eaters like mine who don't get all of their nutrition through food alone.
Response from Customer Service:
02/24/2020
Dear Valued Customer,

Thank you for taking the time to leave your thoughts on the DNA Miracles Isotonix Multivitamin Plus! We are happy to hear you are pleased with the product.

Thank you again!
The Product Information Team
---
We love this multi so much. My one year old is MTHFR so I make sure all her supplements are methylated. One of the reasons I love this so much. She loves the taste and it looks like orange juice.
---
Easy way to keep children healthy
It is easy to administer since it is a liquid. Better yet, my daughter loves the taste! She just turned 3 yrs old and she asks for her vitamins every morning. I feel good knowing that due to the delivery system, my daughter is getting her vitamins and minerals at an accelerated rate.
---
Not only does DNA Miracles Isotonix Multivitamin Plus provide children with necessary nutrients needed to grow and stay healthy, but it provides a carefully selected blend of vitamins and minerals chosen for their exceptional bioavailability. This is important for children with special nutritional needs, as these ingredients are more rapidly absorbed and therefore better utilized by the body, giving your child the nutrients they need, when they need them. In addition, DNA Miracles Isotonix Multivitamin Plus uses the revolutionary Isotonix Delivery System, which delivers the benefits of this carefully-formulated multivitamin fast and effectively, maximizing results that can be felt quickly. When your child needs extra support from th
---
Great product / Not great Flavor and Smell
My son was fine taking the Multivitamin, but when I changed to the Multivitamin Plus, he couldn't take it. Not only the flavor but the smell was strong. I tried it myself and I didn't like it either. I just have to waste this bottle.