GlutaQ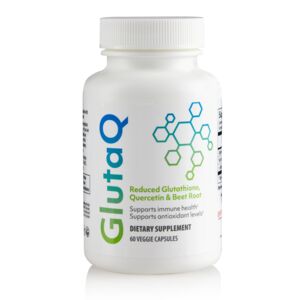 $49.95
$1.00
Single Bottle (30 Servings)
SKU: 13833
TLS Product Reviews
---
Displaying reviews 1 - 2 of 2
---
After taking this, feel really refreshed! Love it!
Response from Customer Service:
07/20/2022
Dear Valued Customer,

Thank you for taking the time to share your thoughts on the GlutaQ! We are so happy to hear you are pleased with the product!

Thank you again!
The Product Information Team
---
I'm so glad we have a Quercetin product now. As a RN, maximum immune support is essential for me. A powerful antioxidant with glutathione and beetroot that supports cellular health and function is a wonderful addition to my Isotonix regimen.
Response from Customer Service:
03/24/2022
Dear Valued Customer,

Thank you for taking the time to share your thoughts on the GlutaQ! We are happy to hear you are pleased with the product!

Thank you again!
The Product Information Team