NutriClean® 7-Day Cleansing System with Stevia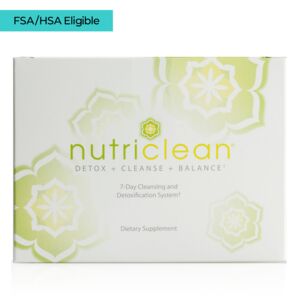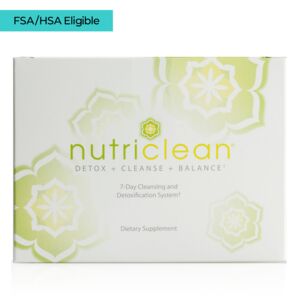 $46.25
$46.25
$0.93
7-Day Cleansing System with Stevia (Advanced Fiber Powder, HepatoCleanse Capsules and Release Tablets)
SKU: 13284
FEATURED RECOMMENDATIONS
TLS Product Reviews
---
Displaying reviews 1 - 5 of 44
---
My wonderful product review on NutriClean
This amazing easy to use product enter my body with ease. 7 days detox system. Once reading
the 1, 2, 3 steps, i said out loud that's all; that's it! Wow!
Responding the next day in the morning and drinking water etc. my life
developed a rhythm pattern of movement.

Response from Customer Service:
11/11/2019
Dear Valued Customer,

Thank you for taking the time to leave your thoughts on the NutriClean® 7-Day Cleansing System with Stevia. We are happy to hear you are pleased with the product.
Thank you!
The Product Information Team
---
Nutriclean detox cleanse and balance
This product is awesome. The botanical blends appear to be gentle and effective! I felt a wonderful surge of energy in just seven days and lost some inches. I highly recommend this product.
---
I joined the TLS Challenge. The first part of the program recommendation is to start the 7 day detox program, so I purchased the kit. The results are Awesome! The first four days were rough, but I never gave up. The three days to follow made all the difference in the world. The 7 day detox makes it possible for your body to properly utilize the supplements, and the TLS weight loss system! 😁😎
---
I've been using the nutriclean detox kit 2x a year for 4 years or so. I love to do the cleanse with season change to reset my eating habits & get back on track! My clients love it & had great results with weight loss, improved sleep & energy!
---
I've lost 35lbs following TLS and I started it with this lovely 7 day cleanse. I swear by it. I love the fiber so much I purchase it monthly. I felt great doing the cleanse and I'm about to do my second round (I have alot of weight to lose). Everyone should purchase this if they are serious about a great cleanse before a weight loss challenge - or something to do quarterly due to all the toxins we ingest. 5 stars all the way!