NutriClean® HepatoCleanse (Liver Support Formula)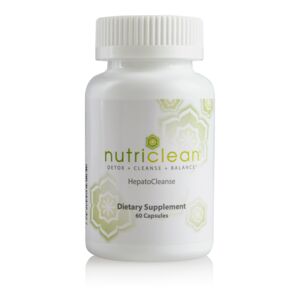 $27.95
$0.56
Single Bottle (30 Servings)
SKU: 13270
FEATURED RECOMMENDATIONS
TLS Product Reviews
---
Displaying reviews 1 - 5 of 10
---
I usually sleep late and every time I take this I find it a lot easier to wake up in the morning!!
Highly recommend and take two every night
Response from Customer Service:
01/13/2021
Dear Valued Customer,

Thank you for taking the time to share your thoughts on the NutriClean HepatoCleanse (Liver Support Formula)! We are happy to hear you are pleased with the product.

Thank you again!
The Product Information Team
---
We all need help with detoxification!
I use this in the detox kit once a quarter. As I get older, I've started using it more to help my liver detox. So glad it's in our product line.
Response from Customer Service:
04/06/2020
Dear Valued Customer,

Thank you for taking the time to leave your thoughts on the NutriClean HepatoCleanse! We are happy to hear you are pleased with the product.

Thank you again!
The Product Information Team
---
Love your Liver and it will treat you well
Too many people just don't understand that everything is connected within your body. Your liver is so important in ridding your body of toxins. It needs to remain working efficiently to remain healthy, so give it the key ingredients that do exactly that. Key ingredients including milk thistle, that is a standardized extract so that you can be sure to get the same quality product each time you buy it. Love it and thank you for putting such a strong product together.
---
Hepatocleanse great product
I have been using this product for almost two years. It is a great product!
---
I use to have fatty liver, liver enzymes were abnormal.. Within 2 months I experienced remarkable results! this is an awesome product!