Prime™ Cognitin Memory Support Formula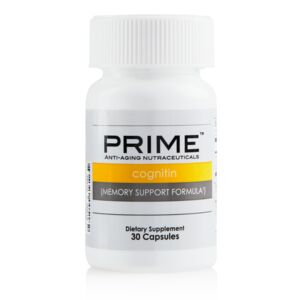 $38.75
$0.78
Single Bottle (30 Servings)
SKU: 13095
FEATURED RECOMMENDATIONS
TLS Product Reviews
---
Displaying reviews 1 - 5 of 12
---
I definitely notice my memory is stronger. I feel clearer in my mind and my learning retention is much better, as I was feeling the effects of aging. This product is an obvious requirement for me.
Response from Customer Service:
02/16/2020
Dear Valued Customer,

Thank you for taking the time to leave your thoughts on the Prime™ Cognitin Memory Support Formula! We are happy to hear you are pleased with the product.

Thank you again!
The Product Information Team
---
When I do not take Prime memory for more than 5 days, I notice that my memory is less sharp.
---
I am 66 yrs old and as with other age related problems my memory is faulty. I have been taking this product for several years now because when I don't take it, I notice a huge difference in concentration and recall. I order every month along with my OPC-3. Highly recommend this product and it's much less expensive than the product being advertised on TV.
---
I bought this product for my dad who is 87 yrs old who and was having a lot of confusion and memory issues after getting pneumonia in January. Within 2 weeks he was back to his old self. He did have dimentia before the pneumonia but the symptoms were mild. He is no longer living in a fog.
---
im bad when it's coming down the line having to memorize something and this products works wonder..i took it and i realized that i could remember things to do, things i have planned, and even people's phone numbers and car tag # which surprises myself in so many different ways...i was like omg, i got it in my mind...it's awesome..yes, it is