Prime Prostate Defense Formula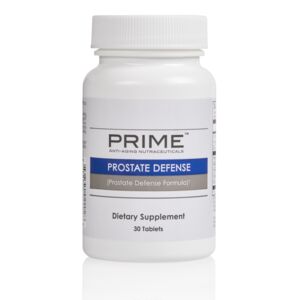 $48.95
$0.98
Single Bottle (30 Servings)
SKU: 13260
FEATURED RECOMMENDATIONS
TLS Product Reviews
---
Displaying reviews 1 - 5 of 9
---
My husband is in his 70's & has used this product for 4-5 years. Its great that he still maintains a healthy prostate.
Response from Customer Service:
11/06/2020
Dear Valued Customer,

Thank you for taking the time to share your thoughts on the Prime Prostate Defense Formula! We are happy to hear you are pleased with the product.

Thank you again!
The Product Information Team
---
Wake up in the middle of the night has been bother my husband for a long time, he found the product $70- for one month supply, but since I joint shop.com I have him try Prime Prostat defense, for only one week, he can sleep through the night like a new born baby, not only the price is cheaper and the product works better to him, now he recommend this product to all his friend!
---
My husband has tried a variety of these products. tThis has been the most effective for his prostate. Even on water pills he is only up once a night. With others he was still up at least 2-3 times. Our income has dropped, and we did try another brand that seemed to be pretty much the same, but he dribbled more and was up again more often at night. So the extra cost is worth it! Our Dr. was so impressed with his report that he started taking it, too! I think that all men need to start taking this before they begin to have problems--don't wait!
---
Saw some research that supports this formula. Most studies of beta-sitosterol have found significant improvement in perceived symptoms of BPH and in urine flow rate. In addition, benefits seem to persist for months after treatment, according to a follow up study that looked at men one year after treatment. I am a CNC The research is consistent with what my clients are seeing.
---
I recommend it to a friend. He told me that it works and he got his expectation.