Prime Ultimate Longevity Formula by Isotonix®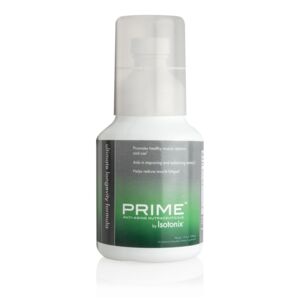 $61.95
$1.24
Single Bottle (30 Servings)
SKU: 13257
FEATURED RECOMMENDATIONS
TLS Product Reviews
---
Displaying reviews 1 - 5 of 5
---
Very helpful in feeling stronger & remembering better. Great addition to my regimen!
---
Sharp brain and fit body!
Was in the gym this morning after missing 3 weeks...... Could clearly see the positive effects of taking my NutraMetrix Prime Longevity formula...... Got through all 4 memorized Tai Chi routines (Huperzine) and then went on to a leg workout that felt like I hadn't missed a beat (Branched Chain Amino Acids)!
---
---
Address muscle mass and memory
Amazing - nothing comparable. Addressed the 2 main thing I am concerned about as I age - the loss of muscle mass and the loss of memory. This is such a centerpiece product that anyone over 55 should consider. Combine with light weight bearing to accelerate observable change over time.
---
12/25/2011
by Mike & JaniceW
I take it early morning. I work out every day! I haven't taken the product long enough to see if it works. But,it taste great. And it mixes great!