Prime™ Vision Eye Health Formula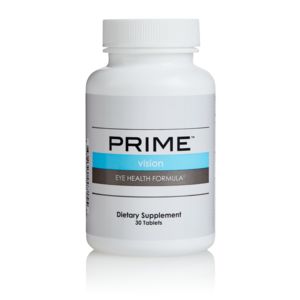 $38.50
$0.77
Single Bottle (30 Servings)
SKU: 13063
FEATURED RECOMMENDATIONS
TLS Product Reviews
---
Displaying reviews 1 - 5 of 10
---
I've been having trouble with my eyes and since I've been taking this product it has helped me quite a bit
Response from Customer Service:
11/26/2019
Dear Valued Customer,

Thank you for taking the time to leave your thoughts on the Prime Vision Eye Health Formula. We are happy to hear you are pleased with the product.

Thank you again!
The Product Information Team
---
I have dry eyes that are often irritated and red. Since using this product along with my eye drops , the irritation is little to none! I will continue to use this forever! What a relief !
---
My doctor has commented that my eyes are exceptionally healthy for my age. By this time most ppl have MD or cataracts. I feel with all my eye related work that this product in the anti-aging line is a healthy support for preserving my healthy but aging eyesight. I won't go a day without it. My eyes deserve the same health support as my body.
---
04/19/2019
by Sarah and DanielT
I'm on my computer and phone constantly. My eyes can get tired and I am concerned about my eye health. With use of this product, my vision has not changed! This product is part of my daily routine to keep my eyesight the way it is now! I'm glad I was introduced to this product while I still have great eyesight!
---
Prime Vision - Proof it Works
My husband and I started taking Prime Vision about 3 years ago. At our last eye appointment I asked my doctor to go back three years and let me know if our vision had changed at all. I was expecting it to have stayed the same or gotten worse since we both turned 65 this year. The doctor informed us that our vision has improved every year since starting it. I love having proof that it works! Worth every penny!