Thymenol™
Single Bottle (30 Servings)
SKU: 13091
$69.95
$1.40 Cashback
This product qualifies for free or flat-rate cost shipping. Learn More
Benefits
---
Cap-in-Cap Technology
Provides controlled-multiphase release of ingredients
Promotes healthy blood flow to the brain
Helps promote/supports cardiovascular health
Promotes / Supports healthy blood vessel dilation/function
Helps maintain normal blood pressure
Promotes / Supports healthy nitric oxide levels
Helps maintain normal levels of cholesterol
Helps maintain normal levels of triglycerides
Helps maintain normal levels of LDL and HDL particles
Helps support normal hormonal balance in both men and women
Supports normal reproductive health
Demonstrates a healthy inflammatory response
Supports cellular health and function
Supports healthy cellular aging
Promotes feelings of physical & mental comfort
Promotes feelings of calmness
Helps maintain normal healthy levels of triglycerides
Helps maintain normal blood glucose levels
Supports healthy weight
Multi-action antioxidant – coverage for both fat and water soluble tissues
Powerful antioxidant, protecting the body from the effects of free radicals
Supports normal respiratory health/function
May assist the body in optimizing/maintaining gastric tone and comfort
Supports memory, cognition and attention
Supports healthy brain function
Helps balance emotions in stressful situations
Promotes healthy immune cell activity
Product Classifications
---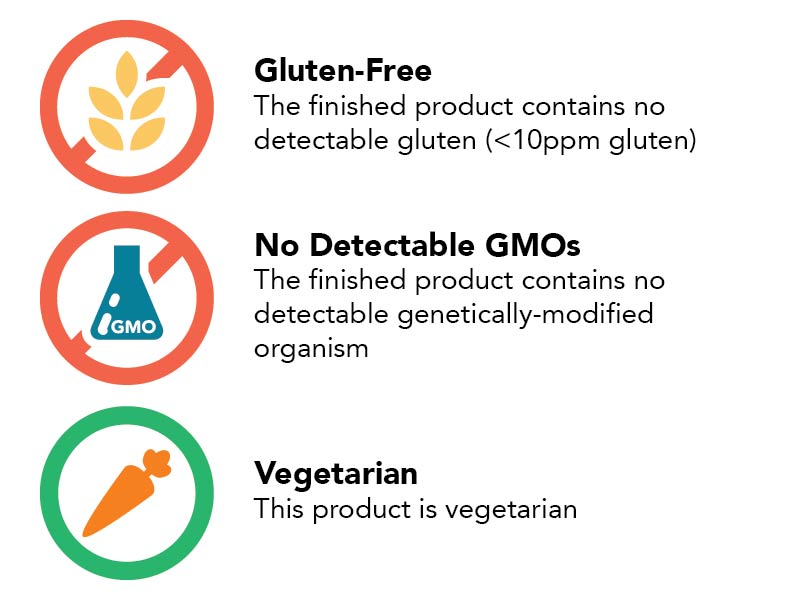 Gluten-Free – the finished product contains no detectable gluten (<10ppm gluten)
No Detectable GMOs – the finished product contains no detectable genetically-modified organism
Vegetarian – Thymenol is a vegetarian product
Why Choose Thymenol?
---
Thymenol™, utilizing an innovative Cap-in-Cap Technology, offers a multi-phase release of ThymoQuin™ and Pycnogenol® via a small prefilled powder cap that is inside of a larger liquid-filled capsule. This blend of ingredients is especially unique as the technology allows the delivery of fat- and water-soluble antioxidants in a single serving.*
ThymoQuin™, a clinically studied ingredient standardized to 3% thymoquinone content from black cumin seed, provides unique antioxidant activity. Specifically, ThymoQuin™ limits fat peroxidation—the degradation of lipids where free radicals "steal" electrons from the lipids in cell membranes, —with healthy cellular aging properties. Thymenol™ is highly beneficial for the cardiovascular system, the endocrine system as well as it promotes healthy immune cell activity. ThymoQuin™ has shown to be protective of liver cells from internal free radical impact, demonstrating a healthy inflammatory response.*
Pycnogenol® is a plant extract from the bark of the maritime pine tree, which grows exclusively along the coast of southwest France in Les Landes de Gascogne. Pycnogenol®, a powerful antioxidant, selectively binds to collagen and elastin and promotes the normal production of endothelial nitric oxide, which promotes the normal dilation of blood vessels and blood flow to the brain as well as other vital tissues.* Pycnogenol® is one of the most clinically researched ingredients in the natural health space.*
Ingredients
---
ThymoQuin™ Black Cumin Seed (Nigella sativa) (3% thymoquinone)—500 mg per serving:
ThymoQuin is a standardized extract derived from black cumin seed, containing a volatile oil called thymoquinone. Thymoquinone, because of its terpenoid content (para-cymene), may support the cellular activity of other ingredients it is paired with while also supporting improved bioavailability. Nigella sativa (black cumin seed) is a plant that has been used throughout the world for centuries. Due to its various effects, this plant has a multitude of potential applications. This standardization of thymoquinone sets this product apart from the competition. ThymoQuin is evidenced to boost the benefits of both fat soluble and water-soluble antioxidants and fatty acids for cellular health, while having its own glycemic, cardiovascular and mental well-being benefits.*
Pycnogenol® – 25mg per serving:
Published findings have demonstrated Pycnogenol's wide array of beneficial effects on the body. Pine bark extract is a of procyanidins, bioflavonoids and organic acids.*
Pycnogenol is a powerful scavenger of free radicals. Its antioxidant capabilities help promote cardiovascular health, help maintain normal blood pressure, help maintain normal levels of triglycerides, support normal reproductive health, demonstrate healthy inflammatory response, supports healthy cellular aging and helps support normal hormonal balance in both men and women.*
*These statements have not been evaluated by the Food and Drug Administration. This product is not intended to diagnose, treat, cure or prevent any disease.
*Pycnogenol is a registered trademark of Horphag Research (UK) Ltd.
*ThymoQuin is a trademark of TriNutra Ltd.
FAQs
---
Who should use Thymenol™?
Those that want to boost the benefits of their daily supplement regimen with the powerful ingredients found in Black Cumin Seed and French Martime Pine Bark Extract while also getting the calming benefits of ThymoQuin™. *
What makes the cap-in-cap delivery system better than taking two separate products?
The Cap-in-Cap technology featured in Thymenol™ allows for a unique combination of normally incompatible ingredients (oil and powder). The technology features a small prefilled powder cap inside of a larger liquid-filled capsule, which allows for a multi-phase release of ThymoQuin™ and Pycnogenol®. This technology offers you one of the most superior products on the market.
Should I still take Isotonix OPC-3® if I take Thymenol™?
Yes. The benefits of the five different antioxidants in OPC-3 make it the perfect complimentary supplement to Thymenol™.
Can I take Thymenol™ and CannabiQuin™ at the same time?
Yes. It is safe to take Thymenol™ and CannabiQuin™ together. Thymenol™ is formulated for cardio, cognitive and immune support. CannabiQuin™ demonstrates a healthy inflammatory response, promotes feelings of physical and mental comfort.*
What is the best time of day to use Thymenol™?
Take two capsules daily with or without food, anytime of day.
Why is ThymoQuin™ superior over other black cumin seed oils?
ThymoQuin™, cold-pressed for better preservation of the whole composition of the seed without the use of solvent, is the first and only standardized black cumin seed oil on the market. When you use a standardized ingredient, you get consistent health benefits and a consistent finished product.*
Why was ThymoQuin™ paired with Pycnogenol®?
ThymoQuin™ by itself has many health benefits, but the real power of ThymoQuin™ is in combination with other ingredients. Studies show that ThymoQuin™ boosts anti-inflammatory potential of the other ingredients in the formulation; therefore, the healthy impact of the combination product is more than the ingredients taken separately.
*These statements have not been evaluated by the Food and Drug Administration. This product is not intended to diagnose, treat, cure or prevent any disease.
Science
---
Ahmad A, Husain A, Mujeeb M, et al. A review on therapeutic potential of Nigella sativa: A miracle herb. Asian Pac J Trop Biomed. 2013;3(5):337–352.
Am J Otolaryngol. 2011 Sep-Oct; 32(5):402-7.Ansari MA, Ansari NA, Junejo SA. Montelukast versus Nigella sativa for management of seasonal allergic rhinitis: a single blind comparative clinical trial. Pak J Med Sci. 2010;26(2):249–54.
Antihypertensive effect of Nigella sativa seed extract in patients with mild hypertension. Dehkordi FR, Kamkhah AF Fundam Clin Pharmacol. 2008 Aug; 22(4):447-52.
Avicenna J Phytomed. 2016 Jan-Feb;6(1):34-43.
Avicenna J Phytomed. 2016 Jan-Feb;6(1):34-43.Bag, A., & Chattopadhyay, R. R. (2015). Evaluation of synergistic antibacterial and antioxidant efficacy of essential oils of spices and herbs in combination. PloS one, 10(7), e0131321.
Bayeta, E., et al. Pycnogenol® inhibits generation of inflammatory mediators in macrophages. Nutrition Research 20: 249-259, 2000.
Blazsó, G., et al. Anti-inflammatory and superoxide radical scavenging activities of a procyanidins containing extract from the bark of Pinus pinaster Sol. and its fractions. Pharm Pharmacol Lett 3: 217-20, 1994.
Blood pressure lowering effect of Nigella sativa L. seed oil in healthy volunteers: a randomized, double-blind, placebo-controlled clinical trial. Fallah Huseini H, Amini M, Mohtashami R, Ghamarchehre ME, Sadeqhi Z, Kianbakht S, Fallah Huseini A Phytother Res. 2013 Dec; 27(12):1849-53.
Bordoni L, Fedeli D, Nasuti C, et al. Antioxidant and Anti-Inflammatory Properties of Nigella sativa Oil in Human Pre-Adipocytes. Antioxidants (Basel). 2019;8(2):51. Published 2019 Feb 25. doi:10.3390/antiox8020051
Boskabady, Mohammad Hossein & Vahedi, Nassim & Amery, Sediqa & Khakzad, Mohamad. (2011). The effect of Nigella sativa alone, and in combination with dexamethasone, on tracheal muscle responsiveness and lung inflammation in sulfur mustard exposed guinea pigs. Journal of ethnopharmacology. 137. 1028-34. 10.1016/j.jep.2011.07.030.
Chehl N, Chipitsyna G, Gong Q, Yeo CJ, Arafat HA. Anti-inflammatory effects of the Nigella sativa seed extract, thymoquinone, in pancreatic cancer cells. HPB (Oxford). 2009;11(5):373–381. doi:10.1111/j.1477-2574.2009.00059.x
Cho, K., et al. Effect of bioflavonoids extracted from the bark of Pinus maritima on proinflammatory cytokine interlukin-1 production in lipopolysaccharide-stimulated RAW 264. 7. Toxicology and Applied Pharmacology 168: 64-71, 2000.
Cho, K., et al. Inhibition mechanisms of bioflavonoids extracted from the bark of Pinus maritima on the expression of proinflammatory cytokines. Annals of the NY Academy of Sciences 928: 141-156, 2001.
Choi YH, Yan GH. Pycnogenol®®® inhibits immunoglobulin E-mediated allergic response in mast cells. Phytother Res 23: 1691-1695, 2009.
Datau EA, Wardhana, Surachmanto EE, Pandelaki K, Langi JA, Fias. Efficacy of Nigella sativa on serum free testosterone and metabolic disturbances in central obese male. Acta Med Indones. Jul;42(3):130-4, 2010.
Effect of Nigella sativa oil on various clinical and biochemical parameters of insulin resistance syndrome. Najmi A, Nasiruddin M, Khan RA, Haque SF Int J Diabetes Dev Ctries. 2008 Jan; 28(1):11-4.
Effectiveness of Nigella sativa oil in the management of rheumatoid arthritis patients: a placebo controlled study. Gheita TA, Kenawy SA Phytother Res. 2012 Aug; 26(8):1246-8.
Efficacy and safety of honey based formulation of Nigella sativa seed oil in functional dyspepsia: A double blind randomized controlled clinical trial. Mohtashami R, Huseini HF, Heydari M, Amini M, Sadeqhi Z, Ghaznavi H, Mehrzadi S J Ethnopharmacol. 2015 Dec 4; 175():147-52.
Entok E1, Ustuner MC, Ozbayer C, Tekin N, Akyuz F, Yangi B, Kurt H, Degirmenci I, Gunes HV.; "Anti-inflammatuar and anti-oxidative effects of Nigella sativa L.: 18FDG-PET imaging of inflammation," Mol Biol Rep. 2014 May, PMID: 2447466
Farhangi MA, Dehghan P, Tajmiri S, Abbasi MM. The effects of Nigella sativa on thyroid function, serum Vascular Endothelial Growth Factor (VEGF) - 1, Nesfatin-1 and anthropometric features in patients with Hashimoto's thyroiditis: a randomized controlled trial. BMC Complement Altern Med. 2016 Nov 16;16(1):471.
Farzaneh E1, Nia FR2, Mehrtash M2, Mirmoeini FS3, Jalilvand M1.; "The Effects of 8-week Nigella sativa Supplementation and Aerobic Training on Lipid Profile and VO2 max in Sedentary Overweight Females," Int J Prev Med., 2014 February, PMID: 24627749
Fine, AM. Oligomeric proanthocyanidin complexes: history, structure, and phytopharmaceutical applications. Altern Med Rev 5:144-51, 2000. Review.
Fitzpatrick, D., et al. Endothelium-dependent vascular effects of Pycnogenol®. Journal of Cardiovascular Pharmacology 32: 509-515, 1998.
Golshan Iranpour F, Fazelian K, Dashti GR. Thymoquinone as a natural spermostatic substance in reproductive medicine: An experimental study. Int J Reprod Biomed (Yazd). 2017 Oct;15(10):641-648.
Gulati, O. Pycnogenol® in venous disorders: a review. European Bulletin of Drug Research 7: 1-13, 1999.
Herbal treatment of allergic rhinitis: the use of Nigella sativa. Nikakhlagh S, Rahim F, Aryani FH, Syahpoush A, Brougerdnya MG, Saki N
Hosseini, S., et al. Pycnogenol® in the management of asthma. Journal of Medicinal Food 4: 201-209, 2001.
Kolahdooz M, Nasri S, Modarres SZ, Kianbakht S, Huseini HF.Effects of Nigella sativa L. seed oil on abnormal semen quality in infertile men: a randomized, double-blind, placebo-controlled clinical trial. Phytomedicine. 2014 May 15;21(6):901-5. doi: 10.1016/j.phymed.2014.02.006.
Lau B et al. Pycnogenol® as an adjunct in the management of childhood asthma. J Asthma. 41(8):825-32, 2004.
Lei, X., Liu, M., Yang, Z. et al. Dig Dis Sci (2012) 57: 2296. https://doi.org/10.1007/s10620-012-2156-x
Maffei A, Charrier C, Caiati MD, et al. Emerging Mechanisms Underlying Dynamics of GABAergic Synapses. J Neurosci. 2017;37(45):10792–10799. doi:10.1523/JNEUROSCI.1824-17.2017
Majdalawieh, Amin & Fayyad, Muneera. (2015). Immunomodulatory and anti-inflammatory action of Nigella sativa and thymoquinone: A comprehensive review. International immunopharmacology. 28. 295-304. 10.1016/j.intimp.2015.06.023.
Masood Sadiq Butt & Muhammad Tauseef Sultan (2010) Nigella sativa: Reduces the Risk of Various Maladies, Critical Reviews in Food Science and Nutrition, 50:7,654-665, DOI: 10.1080/10408390902768797 Planta Med. 2016 Jan;82(1-2):8-16.
Mohebbati R, Hosseini M, Haghshenas M, Nazariborun A, Beheshti F. The effects of Nigella Sativa extract on renal tissue oxidative damage during neonatal and juvenile growth in propylthiouracil-induced hypothyroid rats. Endocr Regul. 2017 Apr 25;51(2):105-113. doi: 10.1515/enr-2017-0010.
Nigella Sativa oil (5 mL/day) used in combination with atorvastatin and metformin could decrease metabolic syndrome fasting blood sugar (FBS), LDL, and TC significantly after six weeks of use
Packer, L., et al. Antioxidant activity and biologic properties of a procyanidin-rich extract from pine (Pinus maritima) bark, Pycnogenol®®. Free Radic Biol Med 27:704-24, 1999. Review.
Padhye S, Banerjee S, Ahmad A, Mohammad R, Sarkar FH. From here to eternity - the secret of Pharaohs: Therapeutic potential of black cumin seeds and beyond. Cancer Ther. 2008;6(b):495–510.
Pharmacol Rep. 2016 Aug;68(4):671-9. doi: 10.1016/j.pharep.2016.03.014. Epub 2016 Apr 8.
Pulm Pharmacol Ther. 2009 Feb;22(1):37-43.
Rabab El Mezayen, Mohamed El Gazzar, Mark R. Nicolls, John C. Marecki, Stephen C. Dreskin, Hisayuki Nomiyama. Effect of thymoquinone on cyclooxygenase expression and prostaglandin production in a mouse model of allergic airway inflammation. Immunology Letters 2006 Jul 15;106(1):72-81. doi.org/10.1016/j.imlet.2006.04.012.
Randhawa, Mohammad & Al-Ghamdi, Mastour. (2011). Anticancer Activity of Nigella sativa (Black Seed) - A Review. The American journal of Chinese medicine. 39. 1075-91. 10.1142/S0192415X1100941X.
Rohdewald, P. A review of the French maritime pine bark extract (Pycnogenol®), a herbal medication with a diverse clinical pharmacology. Int J Clin Pharmacol Ther 40:158-68, 2002. Review.
Salem ML.; "Immunomodulatory and therapeutic properties of the Nigella sativa L. seed," Int Immunopharmacol. 2005 Dec, PMID: 16275613.
Sayeed MSB, Asaduzzaman M, Morshed H, et al. The effect of Nigella sativa Linn seed on memory, attention and cognition in healthy human volunteers. J Ethnopharmacol. 2013;148(3):780–786
Sharma SC, Sharma S, Gulati OP. Pycnogenol® inhibits the release of histamine from mast cells. Phytother Res, 17: 66-69, 2003.
Tavakkoli A, Mahdian V, Razavi BM, Hosseinzadeh H. Review on Clinical Trials of Black Seed (Nigella sativa ) and Its Active Constituent, Thymoquinone. J Pharmacopuncture. 2017;20(3):179–193. doi:10.3831/KPI.2017.20.021
Tavakkoli A, Mahdian V, Razavi BM, Hosseinzadeh H. Review on Clinical Trials of Black Seed (Nigella sativa ) and Its Active Constituent, Thymoquinone. J Pharmacopuncture. 2017;20(3):179–193.
Vanamala J1, Kester AC, Heuberger AL, Reddivari L.; "Mitigation of obesity-promoted diseases by Nigella sativa and thymoquinone," Plant Foods Hum Nutr. 2012 Jun, PMID: 22477645
Wang ZJ, Heinbockel T. Essential Oils and Their Constituents Targeting the GABAergic System and Sodium Channels as Treatment of Neurological Diseases. Molecules. 2018;23(5):1061. Published 2018 May 2. doi:10.3390/molecules23051061
Watson, R. Pycnogenol® and cardiovascular health. Evidence-Based Integrative Medicine 1: 27-32, 2003.
Wilson D et al. A randomized, double-blind, placebo-controlled exploratory study to evaluate the potential of Pycnogenol® for improving allergic rhinitis symptoms. Phytother Res. 24(8):1115-9, 2010.
TLS Product Reviews
---
Displaying reviews 1 - 5 of 16
---
Better sleep!
Thymenol is a great addition to my daily OPC-3. I take 2 in the morning with breakfast. I seem to have more energy and can get through my day. I'm also sleeping better without waking up so many times during the night! I recommend it.
my fountain of youth
I love this product, so many health benefits in one!! I feel 21 again!
When Push Comes to Shove!
Yes, sometimes just pushing myself out of bed and starting my day doesn't work. Thymenol gives me a SHOVE! I take it in the morning before I do anything else. I really goes to work right away and give me a boost to my day.
Product results
At 52 I was having a really hard time memorizing a sales presentation for my job. I tried Thymenol along with extra Market America Omegas and I felt like my brain literally lit up. Thanks MA I would have been at a loss without these products!!!
Excellent
This is great my head feeling better I'm more focused and I see the world 🌎 and a different way mentally and fisical awesome for my workout 🏋️‍♀️ thanks marketamerica