Timeless Prescription Oxygen Extreme
FEATURED RECOMMENDATIONS
Benefits
---
Provides strong antioxidant protection
Supports healthy immune function
Helps maintain cardiovascular health
Helps maintain healthy cholesterol levels
Promotes a healthy digestive tract
Supports a healthy liver
Promotes skin health
Promotes eye and vision health
Promotes cognitive health
Supports healthy reproductive systems
Product Classifications
---
Gluten-Free - The finished product contains no detectable gluten (<10ppm gluten)
No Detectable GMOs - The finished product contains no detectable genetically-modified organisms
Quality Standards - GMP Operations and Standardized Ingredients
Checked For: Heavy Metals, Microbiological Contaminants, Allergens, Residual Solvents, Potency, Purity and Identity
Why Choose Timeless Prescription Oxygen Extreme?
---
Timeless Prescription Oxygen Extreme is a combination of vitamins, minerals and special herbs in capsule form that helps protect our body from the negative effects of free radicals. Timeless Prescription Oxygen Extreme counteracts seven known species of free radicals.*
Scientists now believe that by increasing the body's intake of antioxidants, one can stay healthy longer. The challenge: finding the right antioxidants, in the right amounts, to effectively target the different types of free radicals in the body.
Ingredients
---
Vitamin A (Beta-Carotene): 1500 mcg
Vitamin A is an anti-aging micronutrient of the highest order, standing firmly alongside vitamins C, E and the mineral selenium in its ability to help maintain health. Studies conducted over several years indicate that beta-carotene may play a significant role in helping to maintain overall health. Beta-carotene acts as a precursor of vitamin A and is therefore called a pro-vitamin A compound. Foods or supplements containing beta-carotene are converted to vitamin A for the maintenance of healthy skin, good vision and a healthy immune system.
Vitamin C: 200 mg
Also called ascorbic acid, vitamin C helps to maintain healthy collagen in the skin, promotes normal healing, promotes healthy teeth and bones, and supports the immune system. Vitamin C is one of the more powerful and well-known antioxidants. Just as exposing a cut from an apple to air causes it to quickly turn brown, cells of the body can also suffer when exposed to oxygen, a process known as oxidation. Oxidation causes aging of the skin as well as all other organs and tissues of the body. Vitamin C, as a free-radical fighter, helps the body maintain its youthful qualities for longer periods of time.
Vitamin E: 20 mg
Vitamin E supports the respiratory system. It also promotes a healthy immune system. Vitamin E protects the body from oxidation, a normal aging process by which oxygen breaks down the body's tissues. It works to neutralize free radicals, which are naturally occurring unstable molecules that can damage the body's healthy molecules by taking electrons to balance themselves. When enough vitamin E is present in the body, unstable free radicals get their electrons from the vitamin E molecules and leave the healthy molecules alone, thus promoting the health of tissues.
Selenium: 200 mcg
Selenium is one of the most important micronutrients to include in a longevity-minded health regimen and is frequently cited by anti-aging specialists as an antioxidant that should be included on an anti-aging checklist. Selenium and vitamin E, another powerful antioxidant, are synergists, meaning they each improve the efficiency of the other. Moreover, selenium promotes the body's production of glutathione peroxidase, the body's master antioxidant. Selenium is an essential trace mineral that works closely with vitamin E to provide the body with powerful antioxidant protection from free radicals. Selenium protects the body from free radicals in two ways: It is incorporated into proteins to make selenoproteins, which are important antioxidant enzymes, and it supports the body's manufacture of its own natural antioxidant, glutathione.
Bilberry: 25 mg
Bilberry's chief action as an antioxidant is its powerful synergy with vitamin E. On the most basic level, it supports the normal resistance of blood capillaries and promotes their impermeable nature. Bilberry anthocyanosides also supports the operation of crucial enzymes in the enzymes in the retinal cellular metabolism and function. It also supports a healthy heart. Bilberry promotes normal platelet activity.
Green Tea Extract: 150 mg
Green Tea Extract is a health-promoting antioxidant. It is rich in polyphenols that have been shown to promote health.
Ginkgo Biloba: 50 mg
Ginkgo Biloba helps to support memory, brain function, mood, cerebral and peripheral circulation, and oxygenation and blood flow.
Milk Thistle: 50 mg
Milk Thistle is used to promote liver health. Contains some of the most potent liver-supporting substances known. Protects against free radicals by acting as an antioxidant, protecting the liver. Supports the normal production of new liver cells.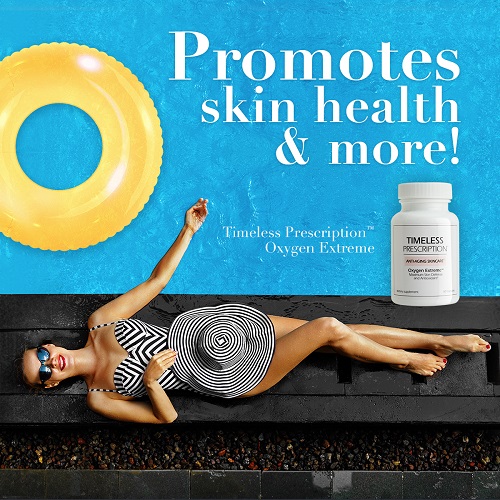 FAQs
---
How are free radicals formed?
Normally, bonds don't split in a way that leaves a molecule with an odd, unpaired electron. But when weak bonds split, free radicals are formed. Free radicals are very unstable and react quickly with other compounds, trying to capture the needed electron to gain stability. Generally, free radicals attack the nearest stable molecule, stealing its electron. When the attacked molecule loses its electron, it becomes a free radical itself, beginning a chain reaction. Once the process is started, it can cascade, finally resulting in the disruption of a living cell.
Some free radicals arise normally during metabolism. Sometimes the body's immune system cells purposefully create them to neutralize viruses and bacteria. However, environmental factors such as pollution, radiation, cigarette smoke and herbicides can also spawn free radicals.
The body can usually handle free radicals, but if antioxidants are unavailable, or if free radical production becomes excessive, oxidation can occur. Of particular importance is that oxidation caused by free radicals accumulates with age.
How can the use of antioxidants fight against free radicals?
The vitamins C and E are thought to protect the body against the negative effects of free radicals. Antioxidants neutralize free radicals by donating one of their own electrons, ending the electron-stealing reaction. The antioxidant nutrients themselves don't become free radicals by donating an electron, because they are stable in either form. They act as scavengers, helping neutralize free radicals.
Vitamin E is the most abundant fat-soluble antioxidant in the body. It is one of the most efficient, chain-breaking antioxidants available. It is a primary defender against oxidation and lipid peroxidation (creation of unstable molecules containing more oxygen than is usual).
Vitamin C is the most abundant water-soluble antioxidant in the body. It acts primarily in cellular fluid. It is particularly effective in combating free-radical formation caused by pollution and cigarette smoke. It also helps return vitamin E to its active form.
What foods contain antioxidants?
Fruits and vegetables contain the most antioxidants. The problem is that when we process fruits and vegetables, many of the antioxidants are removed. So, even eating a diet high in fruits and vegetables cannot guarantee you will get enough antioxidants. Still, it is a good place to start.
What is the best antioxidant to take?
The best way to fight free radicals is with a collection of antioxidants. There is not one single antioxidant that is most effective. In order to be effective, there must be a team of antioxidants all working together. When you supplement with a team of antioxidants, you will find that the whole is greater than the sum of its parts.
How does an antioxidant supplement help someone who works out?
Working out increases the number of free radicals in the body. By taking an antioxidant supplement directly after a workout, you can help reduce the oxidative stress on your body. By reducing the free radicals, you are putting your body into a more balanced mode. Understand that the idea is not to eliminate free radicals — just to restore a proper balance.
Science
---
Alaluf, S., et al. Dietary Carotenoids Contribute to Normal Human Skin Color and UV Photosensitivity. Journal of Nutrition. 132: 399-403, 2002.
Beppu, M., et al. Water-soluble Antioxidants Inhibit Macrophage Recognition of Oxidized Erythrocytes. Biological & Pharmaceutical Bulletin. 24(5): 575-578, 2001.
Chan, D., et al. Regulation of Procollagen Synthesis and Processing during Ascorbate-induced Extracellular Matrix Accumulation In Vitro. Biochemical Journal. 269: 175-181, 1990.
Craig, W. Health-promoting Properties of Common Herbs. American Journal of Clinical Nutrition. 70(3): 491S-499S, 1999.
Huang, H., et al. Effects of Vitamin C and Vitamin E on In Vivo Lipid Peroxidation: Results of a Randomized Controlled Trial. American Journal of Clinical Nutrition. 76: 549 – 555, 2002.
Kim, H., et al. Effects of Green Tea Polyphenol on Cognitive and Acetylcholinesterase Activities. Bioscience, Biotechnology, and Biochemistry. 68(9): 1977-1979, 2004.
Kren, V. and Walterova, D. Silybin and Silymarin—New Effects and Applications. Biomedical Papers. 149(1): 29-41, 2005.
McArdle, F., et al. Effects of Oral Vitamin E and ß-carotene Supplementation on Ultraviolet Radiation–induced Oxidative Stress in Human Skin. American Journal of Clinical Nutrition. 80(5): 1270-1275, 2004.
Nakajima, J., et al. LC/PDA/ESI-MS Profiling and Radical Scavenging Activity of Anthocyanins in Various Berries. Journal of Biomedicine and Biotechnology. 2004(5): 241-247, 2004.
Trevithick-Sutton, C., et al. The Retinal Carotenoids Zeaxanthin and Lutein Scavenge Superoxide and Hydroxyl Radicals: A ChemilumInescence and ESR Study. Molecular Vision. 12: 1127-1135, 2006.
Vahlquist, A., et al. Vitamin A in Human Skin: II Concentrations of Carotene, Retinol and Dehydroretinol in Various Components of Normal Skin. Journal of Investigative Dermatology. 79: 94-97, 1982.
TLS Product Reviews
---
Displaying reviews 1 - 5 of 7
---
Good!
Response from Customer Service:
11/16/2020
Dear Valued Customer,

Thank you for taking the time to share your thoughts on the Timeless Prescription Oxygen Extreme! We are happy to hear you are pleased with the product.

Thank you again!
The Product Information Team
---
Also does wonders for my skin. I take this on a regular basis. it's just got so many health benefits.
Response from Customer Service:
04/27/2020
Dear Valued Customer,

Thank you for taking the time to leave your thoughts on the Timeless Prescription Oxygen Extreme! We are happy to hear you are pleased with the product.

Thank you again!
The Product Information Team
---
I appreciate how this has helped with clearing my aging skin. I feel it compliments OPC3 and my skincare products and I have smoother, flatter fat globules on my forehead that my mother had, many of them all over her face, as she aged. Mostly, however, I use this product to keep me alert when driving late at night long trips, and also after lunch, it gives me alertness and focus to execute my work day. I definitely feel a difference when I use this product. I know it also helps detox the liver, so I am sure it is why I experience all these benefits. Organs function at higher capacity.
---
我服用了二十二年,全方位幫助我的健康和皮膚,超級棒,平!靚!正!
Response from Customer Service:
10/20/2020
尊敬的客户,

感谢您抽出宝贵的时间分享对Timeless处方氧极限的想法!我们很高兴听到您对产品感到满意。

再次感谢你!
产品信息团队

Dear Valued Customer,

Thank you for taking the time to share your thoughts on the Timeless Prescription Oxygen Extreme! We are happy to hear you are pleased with the product.

Thank you again!
The Product Information Team
---