TLS® Bridal Bootcamp Kit (12 Weeks)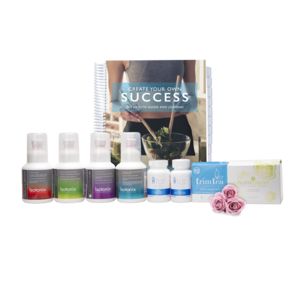 $785.00
$785.00
$15.70
Includes fifteen products
SKU: 5982
FEATURED RECOMMENDATIONS
Details
---
Bridal Bootcamp 12 week new you program…Lose up to 40 pounds in 12 weeks with this complete combination of menu plans, education videos, Coaching support and science based weight management supplements.
What products make up this kit?
---
TLS BRIDAL BOOTCAMP KIT (12 WEEKS) – INCLUDES FIFTEEN PRODUCTS
Quantity of three each:
TLS CORE
TLS Trim Tea
TLS ACTS
Quantity of one each:
Isotonix Multivitamin Without Iron (300g)
Isotonix Calcium Plus (300g)
Isotonix Activated B-Complex (300g)
Isotonix OPC-3 (300g)
TLS Health Guide & Journal
NutriClean 7-Day Cleansing & Detox System
TLS Product Reviews
---
Displaying reviews 1 - 1 of 1
---
There is no milk shake included. And add-up price seems higher than purchase separately.