TLS® Bridal Bootcamp Kit (8 Weeks)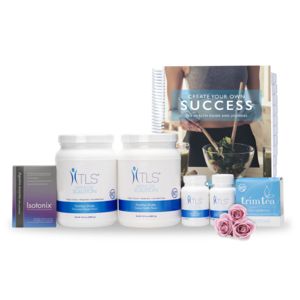 $475.00
$475.00
$9.50
Temporarily out of stock due to high demand. Available on 01/31/2020.
Includes ten products
SKU: 5981
FEATURED RECOMMENDATIONS
Details
---
Bridal Bootcamp 8-week program…Lose up to 30 pounds in 8 weeks with this complete combination of menu plans, nutrition shakes and science based weight management supplements.
What products make up this kit?
---
TLS BRIDAL BOOTCAMP KIT (8 WEEKS) – INCLUDES TEN PRODUCTS
Quantity of two each:
TLS CORE
TLS Trim Tea
TLS ACTS
Quantity of one each:
TLS Health Guide & Journal
TLS Nutritional Shake – Creamy Vanilla
TLS Nutritional Shake – Chocolate Delight
Isotonix Digestive Enzymes Travel Packets
TLS Product Reviews
---
Displaying reviews 1 - 1 of 1
---
TLS kits are best nutrition&weight loss solution
I have been lost $18 ibs in 8 weeks by this kits I love it and I really enjoy the great products which I take them everywhere with me