TLS Choice Brownies & Cream Energy Bar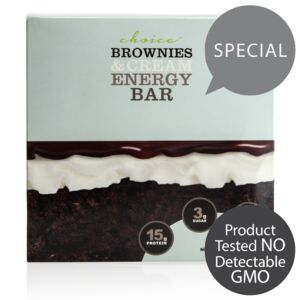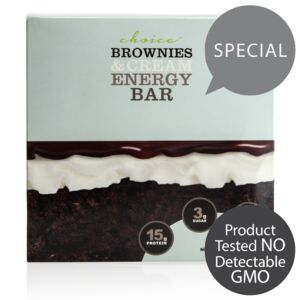 $22.95
$22.95
$0.46
Single Box (8 Bars)
SKU: 6805
FEATURED RECOMMENDATIONS
TLS Product Reviews
---
Displaying reviews 1 - 5 of 6
---
delicious and great to havev around
I travel a lot and have always kept protein bars in my briefcase or purse for the inevitable times when I miss a meal or hunger gets the best of me. These are absolutely delicious and have less carbs and sugars than most. My suggestion is to create energy bars like these with stevia instead of sugar and even fewer carbs for the TLS program. Especially when on a diet, it's IMPERATIVE to have snack or meal replacement bars, for people on the go. ALSO, since there are so many of us who are lactose intolerant, the world needs a dairy free energy bar PLEASE!
Response from Customer Service:
11/06/2019
Dear Valued Customer,
Thank you for taking the time to leave your thoughts on the TLS Choice Energy Bars. We are happy to hear you are pleased with this product. We also appreciate you sharing your ideas for lactose free and sugar free products. We will be sure to share them with the appropriate team for consideration!
Thank you again!
The Product Information Team
---
when I am craving for brownies..
This is really an alternatives when I crave for brownie! Taste really good, and worry free!
---
Brownies. Gotta have a brownie!
These brownie bars are lifesavers! When you're on your commute to/from work or simply out and about, the brownie bars come in so handy when hungry and need that extra boost of energy. Healthy and delicious, you'd be missing out if you don't have one!
---
This just tastes so good!!!! Delicious!!
---
These are great to grab when you're running out the door and don't have time for a prepared breakfast or know you will need a snack later. 15 grams of protein and 6 net carbs. They aren't sweet, which I like. I always keep these on hand. Great for traveling and you can't do regular home prepared snacks.