TLS® Trim Café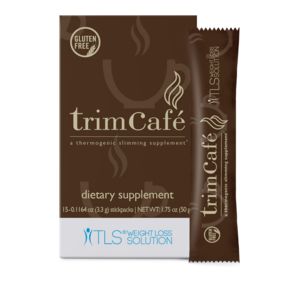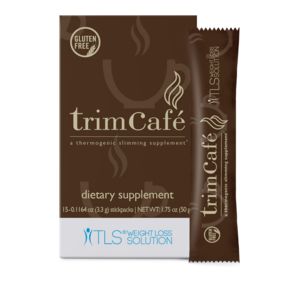 $39.95
$39.95
$0.80
Single Box (15 stickpacks)
SKU: 6612
FEATURED RECOMMENDATIONS
TLS Product Reviews
---
Displaying reviews 1 - 5 of 44
---
Trim cafe tastes great like a very bold quality brew I love the face it helps maintain a healthy weight with its unique ingredients
---
Replacement For My Coffee
I will usually have many cups of coffee daily but I am able to replace it with Trim Cafe and it can help me to lose weight while enjoying my coffee.
---
Trim Cafe for sports performance
Trim Cafe is very good for my longrun training. As a Marathon coach and Runner I seldom drink coffee before but the updated research stated that black coffee can be good for our performance so I try it out and I love it so much!
---
Will recommend to anyone looking for weight loss
Been taking this for a month now and down 7 lbs. adding to 1st cup of coffee in the morning so no changes to my routine. Definitely has decreased my appetite and cravings for snacks.
---
Trim Cafe is great for me in the middle of the afternoon. I love the portability of it, easy to make and tastes great! It definitely helps fill the "void" and curb the hunger!
Lisa Perreault