TLS® Trim Tea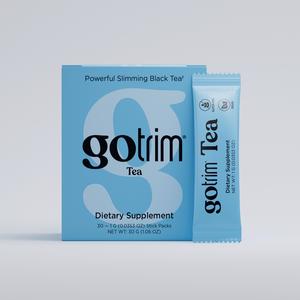 $39.95
$0.80
Single Box (30 stickpacks)
SKU: 6610
TLS Product Reviews
---
Displaying reviews 1 - 5 of 177
---
Excellent product
Response from Customer Service:
12/01/2020
Dear Valued Customer,

Thank you for taking the time to share your thoughts on the TLS® Trim Tea! We are happy to hear you are pleased with the product.

Thank you again!
The Product Information Team
---
This trim tea keeps my weight in check
Response from Customer Service:
11/11/2020
Dear Valued Customer,

Thank you for taking the time to share your thoughts on the TLS Trim Tea! We are happy to hear you are pleased with the product.

Thank you again!
The Product Information Team
---
I have been using trim tea for four months now and noticed a big difference in the way that my clothes fit. I did not measure myself previously however, I am able to wear pants that I could not wear last year; the pants would not get past my thighs. Now they are loose in my thighs and waistline. The tea taste just like black tea and easy to drink without a sweetner too.
Response from Customer Service:
11/04/2020
Dear Valued Customer,

Thank you for taking the time to share your thoughts on the ® Vitamin TLS® Trim Tea! We are happy to hear you are pleased with the product.

Thank you again!
The Product Information Team
---
I really like adding this tea to my warm water and herb tea or just by it self! It is smoothe and tasty as well as curbing my appetite and supporting my health goals! No weird jitters, diarrhea, or dry mouth like other " diet" teas! Real food ingredients and real support!
Response from Customer Service:
10/19/2020
Dear Valued Customer,

Thank you for taking the time to share your thoughts on the TLS Trim Tea! We are happy to hear you are pleased with the product.

Thank you again!
The Product Information Team
---
Very wonderful five star
Response from Customer Service:
10/05/2020
Dear Valued Customer,

Thank you for taking the time to share your thoughts on the TLS Trim Tea! We are happy to hear you are pleased with the product.

Thank you again!
The Product Information Team