VivoQuin™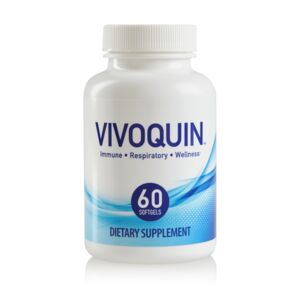 $59.95
$1.20
Single Bottle (30 Servings)
SKU: 13092
TLS Product Reviews
---
Displaying reviews 1 - 2 of 2
---
I've shared this product with friends and family. Everyone agrees it's a must have product. Don't go a day without it.
Response from Customer Service:
01/21/2022
Dear Valued Customer,

Thank you for taking the time to share your thoughts on the
VivoQuin™! We are happy to hear you are pleased with the product!

Thank you again!
The Product Information Team
---
This product has so many wonderful ingredients that are beneficial to optimum health. Unfortunately, In today's world combating environmental contaminants is a must. We Love this product in our home.
Response from Customer Service:
06/08/2023
Dear Valued Customer,

Thank you for taking the time to share your thoughts on the VivoQuin™! We are so happy to hear you are pleased with the product!

Thank you again!
The Product Information Team