7-DAY DETOX
Fruit And Vegetable Cleanse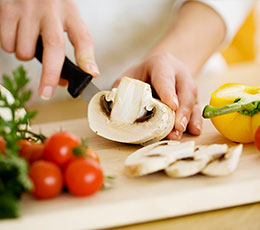 The Rules
No alcohol
No coffee, soda or other caffeinated beverages
No grains or starches
No dairy
Water (minimum of 8 cups per day)
Daily journaling
No sugar (other than those found naturally in fruits and vegetables) or artificial sweeteners
First thing every morning, drink the juice of 1/2 a lemon in a cup of warm water
Resources for the Program
Why it's for you
You're looking for a kick-start and want to receive the maximum benefit from TLS Weight Loss Solution. Whether this is your first time participating in TLS or you're stuck in a plateau, this 4-7 day detox will curb your appetite for sweet, salty and fatty foods while supporting your weight management efforts.
A Day on Detox
Below is an example of some of the foods you can eat. Drink at least 8 glasses (8 oz.) of water daily, and supplement based on your Weight Loss Profile recommendation.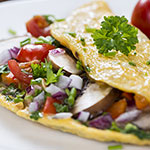 BREAKFAST
8 oz. warm lemon water
1 serving fruit
1 serving protein
3+ servings vegetables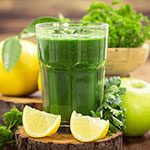 AM SNACK
8 oz. water
1 serving fruit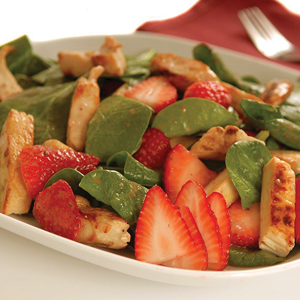 LUNCH
16 oz. water
1 serving good fat
3+ servings vegetables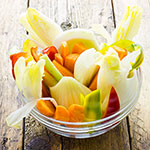 PM SNACK
8 oz. water
2+ servings vegetables
1 serving fruit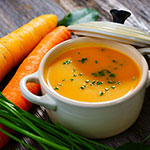 DINNER
16 oz. water
1 serving protein
1 serving good fat
3+ servings vegetables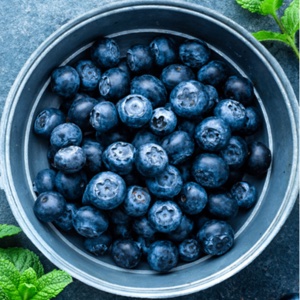 SNACK
8 oz. water
1 serving vegetable
NutriClean 7-Day Cleansing System with Stevia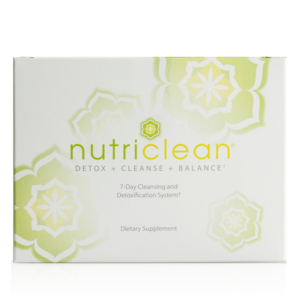 The NutriClean 7-Day System is a cleansing system that uses exceptional herbs and botanicals to detoxify, cleanse, and purify the digestive tract and liver. In providing select nutrients and botanicals, the NutriClean 7-Day System mildly purges the body of potential or accumulated toxins and provides you with a proactive means to support colon health.
BUY NOW
DETOX TIPS
Do not engage in strenuous physical activity, even if you are used to it. Instead, participate in yoga or gentle stretching.
Get plenty of rest and sleep. You may feel more tired than usual the first few days of detox. By the end of the week, you should feel energized.
Use spices and herbs, small amounts of low-sodium soy sauce, salt, pepper, vinegar and mustard.
Choose raw, or lightly steamed vegetables.
Do not skip meals.
This is a great time to meditate, listen to relaxing music and engage in other stress reduction activities.
Think about the commitment you are making to yourself, what you stand to gain and how accomplished you will feel.
How often you participate in a four to seven-day detox program will depend on your particular needs. Some people choose to complete the detox up to four times a year (every three months). It is recommended that you undergo a detox program one to three times each year.
*These statements have not been evaluated by the Food and Drug Administration. These products are not intended to diagnose, treat, cure, or prevent any disease. The results described in these testimonials may not be typical. Individual results may vary. The persons sharing their stories are Independent Distributors of Market America products.
Detox Power Foods
Vegetables
UNLIMITED SERVINGS
1 Serving: 1-2 cups, unless otherwise noted
Alfalfa sprouts
Artichokes
Arugula
Asparagus
Bean sprouts
Beets
Bell peppers
Bok choy
Broccoli
Brussels sprouts
Cabbage (red or white)
Carrots
Cauliflower
Celery
Chard
Collard greens
Cucumber
Dandelion greens
Eggplant
Endive
Ginger
Green beans
Green peas
Greens (beet, collard, dandelion, kale, mustard, turnip)
Hot peppers
Jerusalem artichokes
Jicama
Kale
Kohlrabi
Leeks
Lettuce (any)
Malanga
Mushrooms
Okra
Olives
Onions
Parsley
Pimientos
Radicchio
Radishes
Rhubarb
Rustabaga
Salsa
Sauerkraut
Scallions
Snow peas (no sugar)
Spinach
Squash leaves
Stir-fry vegetables (no sauce)
Taro root, 1/4 cup
Tomatoes (fresh)
Tomato juice (no salt), 1/2 cup
Tomato paste, 2 tbsp.
Tomato sauce, 1/2 cup
Vegetable juice (no salt), 1/2 cup
Vegetable soup (low-fat), 1/2 cup
Water chestnuts
Watercress
Zucchini
Fruits
3 SERVINGS PER DAY
1 Serving: 1 medium fruit or 1 cup, unless otherwise noted
Apple
Apricots, 4 medium
Banana
Berries (blueberries, strawberries, raspberries, boysenberries, blackberries), 3/4 cup
Cantaloupe
Casaba melon
Cherries, 12 large
Currants, 3 tbsp.
Dates (fresh), 2
Figs (fresh), 2
Gooseberries, 3/4 cup
Grapefruit
Grapes
Guava
Honeydew melon
Jackfruit
Kiwifruit
Kumquats, 4 medium
Lemon
Lime
Loganberries, 3/4 cup
Loquats
Lychees, 7
Mandarin orange
Melon balls
Mulberries, 3/4 cup
Nectarine
Orange
Papaya, 1/2 medium
Passion fruit
Peach
Pear
Pineapple, 1/2 cup
Plum
Pomegranate, 1/2 small
Raisins, 2 tbsp.
Sharon fruit
Starfruit
Tangelo
Tangerine
Good fats
2 SERVINGS PER DAY
1 Serving: 1 Tablespoon
Oils (Olive, Avocado, Coconut, Grapeseed)
Proteins
2 SERVINGS PER DAY
1 Serving: 3 ounces, unless otherwise noted
TLS ® Whey Protein Shake
Canned tuna, salmon or sardines (packed in water)
Chicken or turkey (without skin)
Eggs (1-2)
Egg Whites (3-4)
Fresh fish (salmon, tuna, flounder, snapper, trout, etc.)
Lean veal
Seafood (shrimp, scallops, clams, lobster, squid, octopus, mussels, etc.)
Soy milk (6 oz.)
Tofu