TLS was my solution because it's not a diet!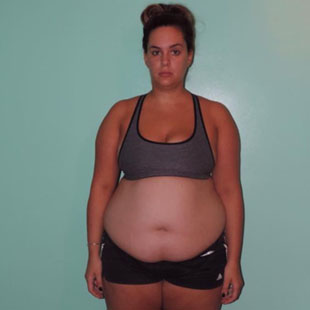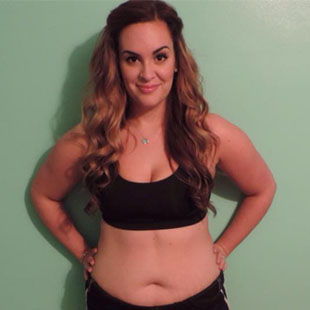 Meghan D
Weight Lost: 31 lbs
0% Body Fat
For as long as I can remember, I was always aware that I was "the chubby one." I was outgoing and always laughing but inside I was terribly self-conscious of how I looked. When I went to college I gained the freshman 15, and 30, and 40. I tried other programs like Weight Watchers and failed miserably. My senior year in college my Mom joined TLS and blew me away with her results. Like me, she struggled her entire life with her weight, and she was shedding pounds and inches right before my eyes! I saw how amazing she felt and looked and how much energy she had and I was so inspired. I knew it was time for me to join in on the fun! TLS was my solution because it's not a diet. Through journaling and education I changed my whole way of living. I started to not only want to lose pounds and inches, I also wanted to treat my body better. Before TLS I was embarrassed of myself. I would always hide in the back of group photos because I didn't want anyone to see how big I was compared to everyone else. Now, just 12 weeks into my new lifestyle I am bursting with smiles and confidence! I wake up every day feeling like I am ready to conquer anything life may throw my way!
Please note that product availability varies based on your location. Products mentioned in user testimonials may only be available in some countries.
*The income statements are testimonials from our UnFranchise Owners and/or from individuals based on their own experience, and are not intended to represent or guarantee that anyone will achieve the same or similar results. Market America does not necessarily endorse or support such statements. Consult your health care provider before starting any weight management or exercise program. These products are not intended to diagnose, treat, cure, or prevent any disease. The results described in these testimonials may not be typical. Individual results may vary. The persons sharing their stories are UnFranchise Owners of Market America products.