Now I feel confident and proud when I look in the mirror!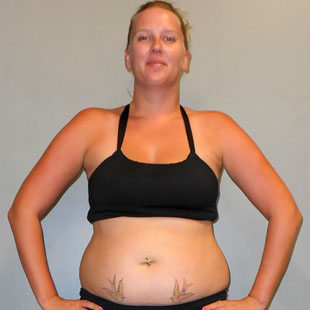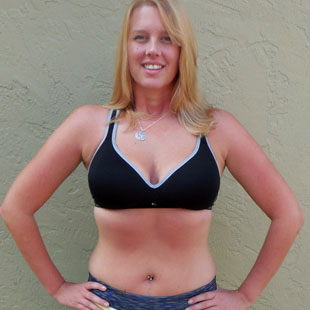 Throughout my life my family and I have struggled with obesity. My grandfather, the man who I looked up to as a father, passed away on my 21st birthday due to diabetic complications. My weight spiraled out of control due to stress and depression, and I ballooned to a whopping 206 lbs. I then realized that I had to get my life and my health under control. The TLS Weight Loss Solution program was presented to me at a low point in my life and I decided it was now or never. After my TLS Coach and nutritional trainer, Beth, assessed my cravings and personal goals I started with the TLS 7-Day Detox to jumpstart my journey to a healthier lifestyle. The products that I used to enhance my results were TLS ACTS, TLS Thermochrome, TLS CORE, TLS Tonalin CLA, Isotonix B Complex, and the Isotonix Multivitamin. As I progressed further into the program, I started taking Isotonix OPC-3. At this point everything started falling into place ,the fat melted off and I built up muscle. Now I feel confident and proud when I look in the mirror! This is just the beginning of the road to my personal goal of running my first 10k! I will continue to strive to be the best I can be.
Please note that product availability varies based on your location. Products mentioned in user testimonials may only be available in some countries.
*The income statements are testimonials from our UnFranchise Owners and/or from individuals based on their own experience, and are not intended to represent or guarantee that anyone will achieve the same or similar results. Market America does not necessarily endorse or support such statements. Consult your health care provider before starting any weight management or exercise program. These products are not intended to diagnose, treat, cure, or prevent any disease. The results described in these testimonials may not be typical. Individual results may vary. The persons sharing their stories are UnFranchise Owners of Market America products.
Individuals following the TLS Weight Loss Solution as part of a healthy diet and exercise program can expect to lose 1-2 pounds per week.